Let's Get Started:

We'll Help You Take the Plunge

If you've resolved to get organized, you'll be happy to learn that adding a professional organizer to your team is easy. 

You're just three steps away from a more organized life....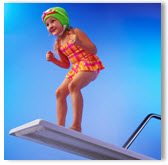 Schedule an Initial Assessment.

We'll meet with you in the space you want to organize.  You'll let us know a bit more about you, your goals, your budget, what organizing approaches worked for you in the past and what hasn't worked.  Then together we'll discuss a simple project plan: where to begin, our suggested step-by-step process, a list of recommended supplies or containers you'll need and where to get them, and any other resources or contact information that may be helpful. 

Schedule Your Organizing Sessions.

If you decide that we're a fit to work together, we'll schedule your organizing sessions, either morning or afternoon.  Sessions are usually 4 hours total, with 3.5 hours of hands-on time and 15 minute blocks at the beginning and the end for planning, updating, recap, homework details and set up and breakdown/cleanup of the organizing area.

You may schedule a recurrent weekly appointment until your project is complete, or tackle it in a series of appointments close together to get the project finished in a blitz.

Schedule a Phone Consultation (free).

In about 15- 20 minutes, we'll listen as you describe your organizing challenges, any special circumstances, and why you're planning to tackle this now.  If we feel we can help and you feel ready to move forward, we'll schedule an on-site assessment.

Surprise! There's a 4th step....Maintenance!

Every successful organizing project includes a plan for maintaining results. 

Many clients find it beneficial to plan routine maintenance sessions with their professional organizer---monthly, quarterly, or a few times a year.  Think of it as an organizing check-up, preventative maintenance, and a way of resolving organizing issues while they're small and easily fixable.  

Life has a way of changing, and your organizing solutions may need adjustment as your life evolves. We'll be your resource on those occasions when you need a 'system reboot' or a gentle nudge.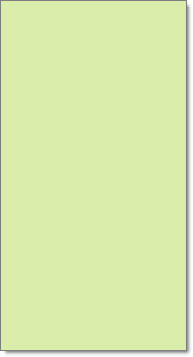 Ready to to jump in? Just want to put your toes in the water? Either way, there's no obligation if you want to learn more. 
Contact us
now to set up your free organizing consultation by phone. 
Your trusted Professional Organizing experts on the Florida Gulf Coast since 2004.

Sarasota - Longboat Key - Lakewood Ranch - Venice

Certified - Bonded - Insured - Confidential

Impact Organizing LLC  -  941-927-6858

"Though no one can go back and make a brand new start, anyone can start from now and make a brand new ending."

Carl Bard

"'Tis better to file a single sheet of paper than to sit  and curse the pile."

Kate S. Brown

Certified Professional Oganizer (R)