Home Organizing Services

If you'd like to make the most of the space and storage in your home, we're your resource.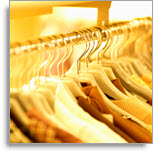 Kitchens. Let's make cooking a pleasure instead of a treasure hunt for ingredients and equipment.  If you're not getting the warm fuzzies you'd like from your daily food preparation experience, organizing your kitchen can make a spectacular difference in your everyday life. 

Bathrooms. Can there be anything more annoying than a disorganized bathroom?  Getting ready for the day shouldn't be a struggle.  An organized bathroom makes the morning rush a lot less hectic, and it's easier to clean.  Do you find yourself buying duplicate toiletries because you don't know what you really have way under the sink?  Let's streamline your inventory and find a home for everything.  Now you'll have time for a relaxed cup of coffee before launching into your day.

Utility rooms/laundry rooms. Wouldn't you love an organized utility room that's functional and beautiful?  Yes, beautiful.  Small spaces can work hard if the space is used effectively.  We can help you organize storage closets, address traffic flow, and select containers if you need them.  We'll also help you re-purpose the storage and organizing products you already own.


Hobby rooms, Sewing Rooms, Craft Rooms. Sometimes you have to wait until the kids move out to snag a space that's all yours for creative purposes.  Or maybe you're appropriating an under-utilized guest room. If you're looking to carve out a dedicated space for sewing, scrapbooking, or another creative pursuit, we can help you with a floor plan and storage resources. An organized craft room inspires creativity, and you'll love being able to find your supplies in a flash. If you've got an artist inside you just waiting for an opportunity to shine, let's unleash that brilliance with a hobby room that works.


Custom Closets.  If you're thinking about installing a custom closet system, we're happy to help. .  We've spent many years in many closets----we'll share what we've learned, so that you spend your money wisely and love the results.  Need a recommendation? We'll provide a vendor or research installers in your area and price range.

Do-It-Yourself Closets.  We can help with selection, and we'll work with your handy person to make sure your new system fits what you will really use and need.  A closet system is a terrible thing to waste.  And yes, we'll help you organize your closet once it's installed. A professionally organized closet can be your favorite room in the house!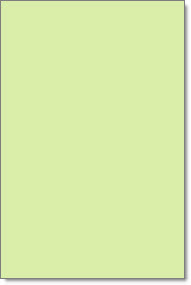 "… it's always great working with you.  It's wonderful to experience

how you approach things, think and organize. 

I look forward to finishing up

the basement project and moving on to my office."

Rebecca Saggau,

Siesta Key, FL


Discover how to
get started
working with us on your organizing project. Or, if you're ready to schedule the next step,
contact us
right now to set up a free telephone consultation.
Your trusted Professional Organizing experts on the Florida Gulf Coast since 2004.

Sarasota - Longboat Key - Lakewood Ranch - Venice

Certified - Bonded - Insured - Confidential

Impact Organizing LLC  -  941-927-6858