The Professional Organizer's Role

Are you wondering what it's like to work with a professional organizer? 

You're not alone.  The field of professional organizing is still relatively new, and many of our clients don't know quite what to expect---except for what they may have seen on television.

The Bad News: Organizing Takes Time

Real world organizing isn't much like what you  see on TV.

Sigh.

TV producers show you the best 20 minutes of what is really many hours---days, actually--- of hard work organizing a client's home or home office.  We're professional organizers, not wizards.  The laws of time and physics still apply....

The Good News: You Don't Have to Sell Your Stuff to the Neighbors

Unlike TV home organizing shows, we're not in the business of judging you, marveling about how many items of any one thing you own, or "making" you part with anything.

We are not the boss of you. 

It's your home, your life, and your decisions about what you want in your life.

And, no, we won't haul all your extra things out into your front yard and pit you against your significant other in trying to sell your belongings to those passing by.

What We WILL Do: Make It Fun  & Make It Realistic

We help you stay focused on decision making:

We support you in keeping your end goal in mind -- yours, not ours

We contribute resources, expertise, compassion and a sense of humor

We bring ideas from our professional training in the field of Chronic Disorganization---such as organizing with AD/HD and staying organized through depression, grief and loss

We (with our team of elves) provide the hands-on work of re-arranging your belongings and your space---if that's what you need and want

We create project plans with you or for you, based on the goals you describe

We handle many of the logistics of getting things done, if you're short of energy or time

We love what we do and we want you to get the results you dream of…not what we dream of for you. It's your home, your project, your life. 

Even if you delegate your organizing project to us in your absence, we don't own your organizing results---you do!



Now that you know what to expect, you can check out the process for
getting started
.  Maybe you'd like to review our
service levels.
Or
contact us
now and we'll walk you through the process on the phone.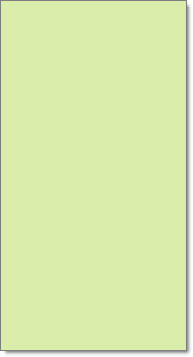 "Engaging Impact Organizing  gave me courage - Coleen was infinitely kind and understanding, and together we got the job done.

I could not have cleaned up my office without her help.  She had wonderful suggestions for organization and furniture arrangement."

Lew Cassells,

Arcadia, FL

Your trusted Professional Organizing experts on the Florida Gulf Coast since 2004.

Sarasota - Longboat Key - Lakewood Ranch - Venice

Certified - Bonded - Insured - Confidential

Impact Organizing LLC  -  941-927-6858